SCORING GIRLS*
The SCORING GIRLS* projects offer girls and young women – regardless of their background, socio-economic status, or faith – the chance to work together to identify their strengths and passions and build up enough self-confidence to realize their dreams in life. Through team sports, school and homework help, career guidance and the involvement of strong female role models, project participants learn to treat each other with respect and believe in themselves – whether in the classroom or on the field.
As of today, the SCORING GIRLS* projects in Berlin and Cologne have reached over 150 girls from more than 15 countries and with a wide variety of life stories. With an additional facility the can now call home at adidas Sports Base Berlin, SCORING GIRLS* is continuously making space to support girls in developing key life and social skills such as team spirit, empathy, a sense of responsibility, and leadership strengths that may otherwise never have come to light.
SELF-CONFIDENCE. TEAM SPIRIT. COURAGE.
Based on the belief that girls of all backgrounds should be afforded the same opportunities as their male peers and based on the understanding of the role that sport can have in the development of young people and their social integration, SCORING GIRLS* was founded by former professional league soccer player and HÁWAR.help co-founder Tuğba Tekkal in Cologne in 2016. Tuğba herself has Kurdish-Yazidi roots. Her parents fled Turkey for Germany in the 1970s, even before Tuğba was born. Tuğba values the power of sport, the positive role football has played in her life and the great potential it has to impact others.
My football shoes were my gateway to freedom. I would like to pass on these opportunities that I had to fight so hard for, but which were possible in our society, to the SCORING GIRLS*.
- Tuğba Tekkal
GIRLS WITH GOALS..
Sport cannot be underestimated as a tool for social inclusion. SCORING GIRLS* is showing that girls can play too, no matter their faith, social status, or background. The SCORING GIRLS* have goals and they are the next generation of leaders.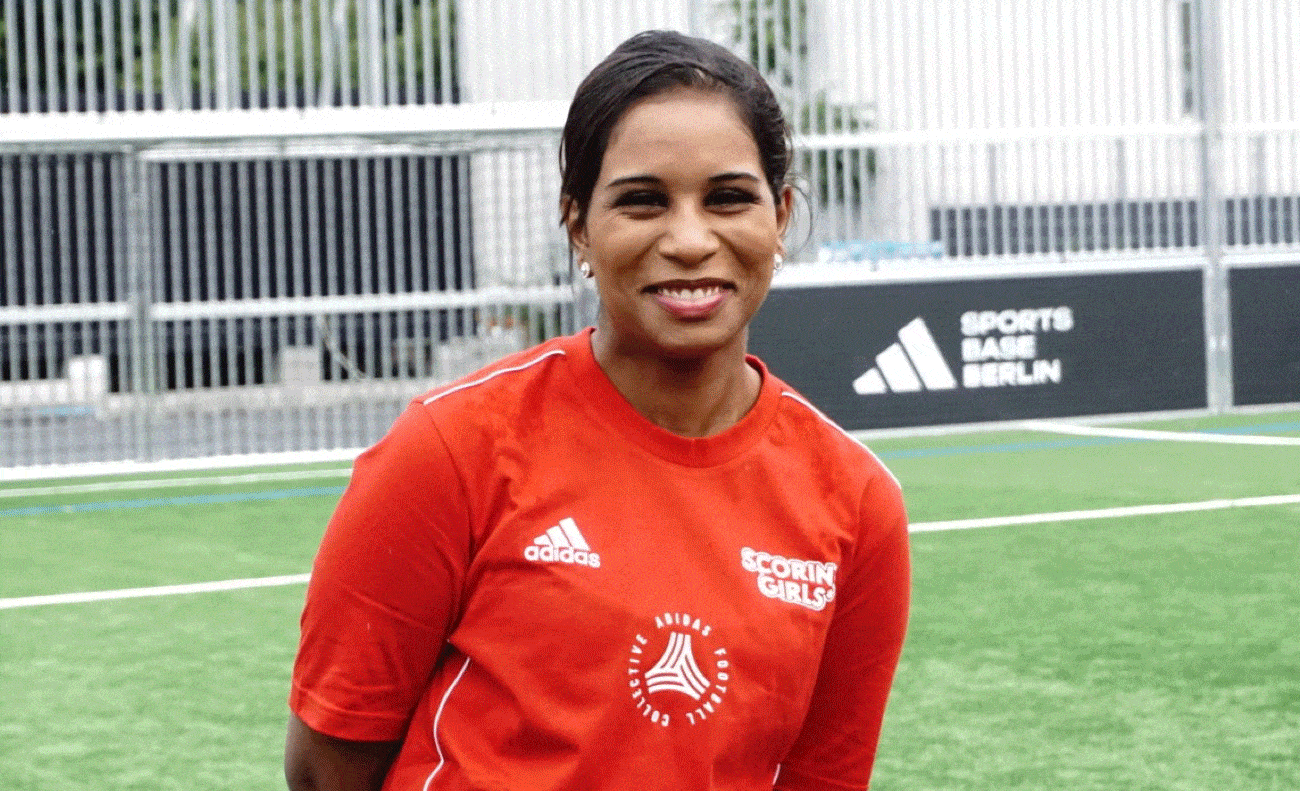 Discover more stories from the adidas Football Collective.
Stay Updated
Be the first to know all about stories, launches and events.